Assigning Additional Group Admins
It is possible for a group to have more than one Admin. To do so, please view Group Members list - choose Members link under the group cover or View all link in members module.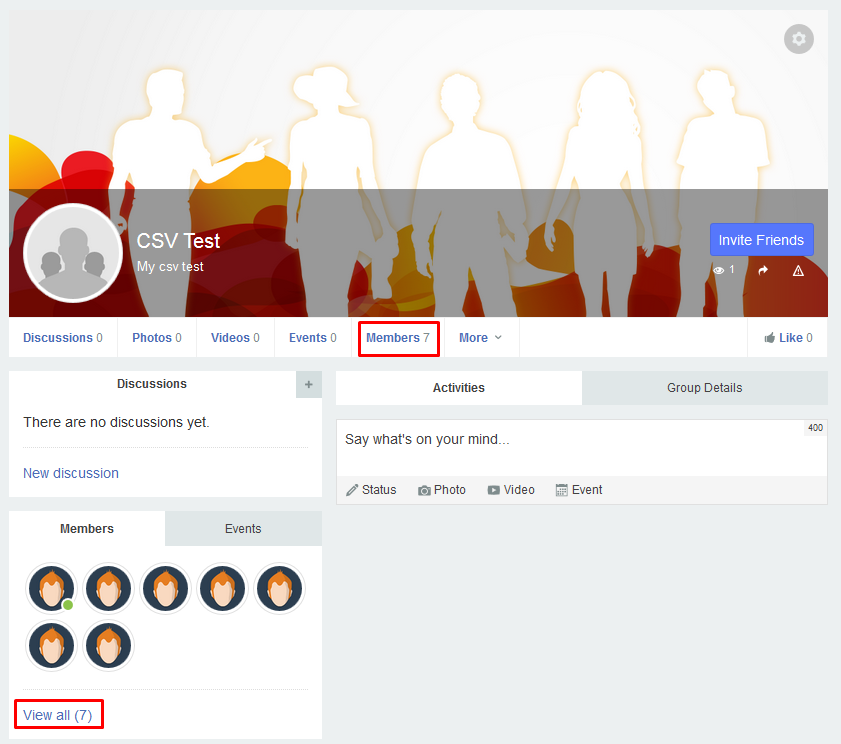 When viewing members list select the User who you wish to promote as Group Admin and click cog icon on his/hers card. Then choose Set as group admin.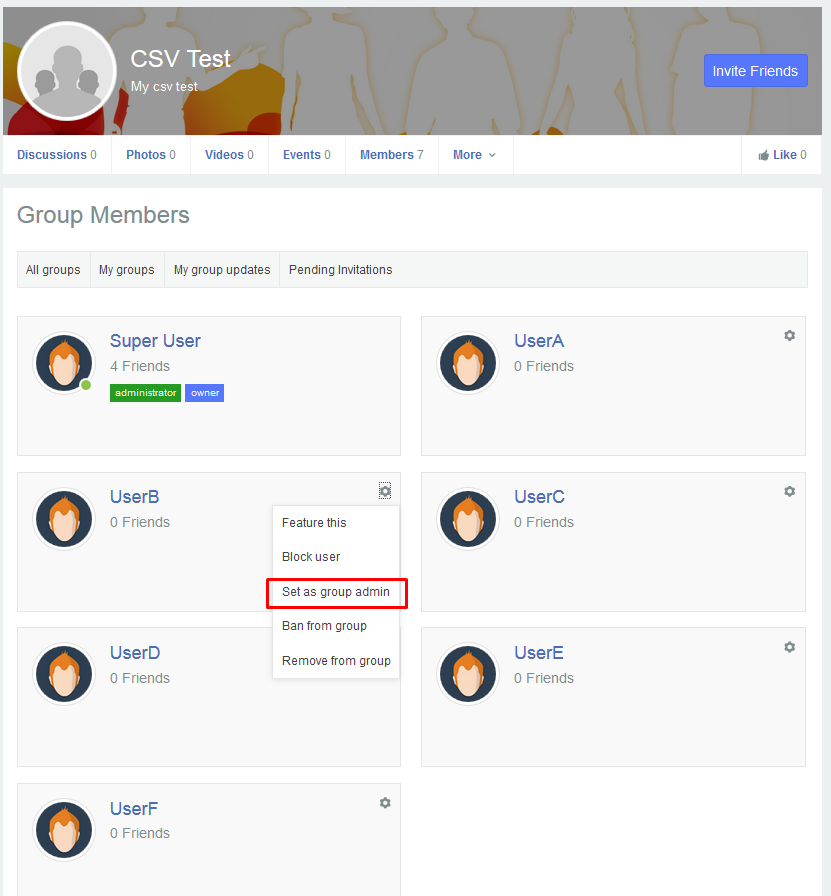 Take note that only Group Admins and Super Users are able to assign users as Group Admins.
Sending Email to Group Members
A Group Admin or Joomla Super User can send emails to all Group Members by using the Send Email option. This email will be delivered after the next Cron job. Please make sure that Cron is running properly on your site. Click cog icon o group cover and choose Send email to members.