This page is obsolete
This article is written for older versions of JomSocial. While chances are that is still valid, It could contain images and information that are not. Are you interested in helping us making best documented Joomla! extension in the world and improve this article? Then click here to find out how.
Overview
This module is designed to display desired number of events, from specific or all categories, or even showing only featured events.
Backend Settings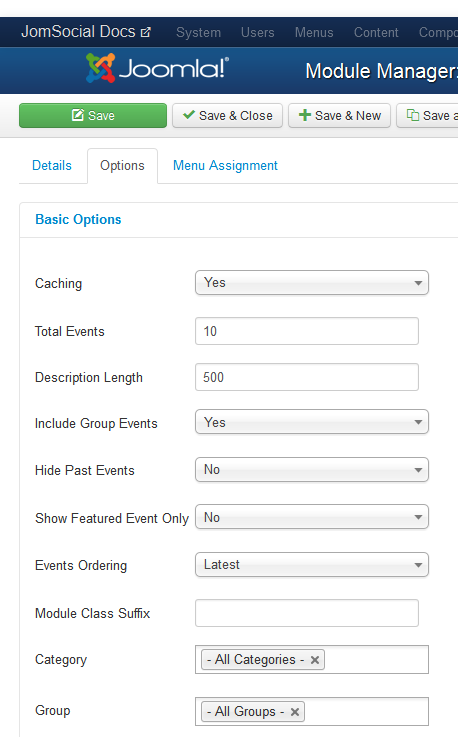 Caching - Select whether to cache the content of the module
Total Events - Number of events to be displayed
Description Length - Length of description text
Include Group Events - Set this to yes if you want to include events from groups
Show Featured Events Only - Display only featured events
Events Ordering - Chose the ordering of events in the module
Category - Select the category you want the module to display events from
Group - Select the group you want the module to display events from
Module View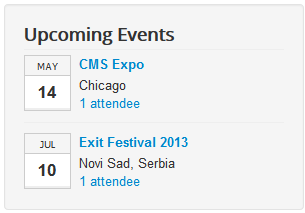 See also