This documentation is obsolete and contains instructions and images from previous versions of JomSocial
If youre looking for current module installation tutorial, please, click here
Overview
This guide covers the installation of the jomSocial module. You will need a working Joomla! site with JomSocial already installed in order to install and use any module.

Downloading Package
Go to www.jomsocial.com main site. From main navigation, at top of the page, click on the Account tab

From your account area, click on the available download links and download the installer package at your hard drive

Unpacking Installer
Extract the content of the downloaded package

You will now have new 3 .zip archives
apps_unzip_first_2.8.X.zip - Archive containing all the plugins. Please, click here to see how to install plugins.
com_community_pro_2.8.X.zip - This is the installer for Component installation
modules_unzip_first_2.8.X.zip - archive containing all the official jomSocial modules
Checking for installation permissions
1. Login to your Joomla administration area and click on System Information link



2. Click on the Directory Permissions tab and make sure all folders are Writable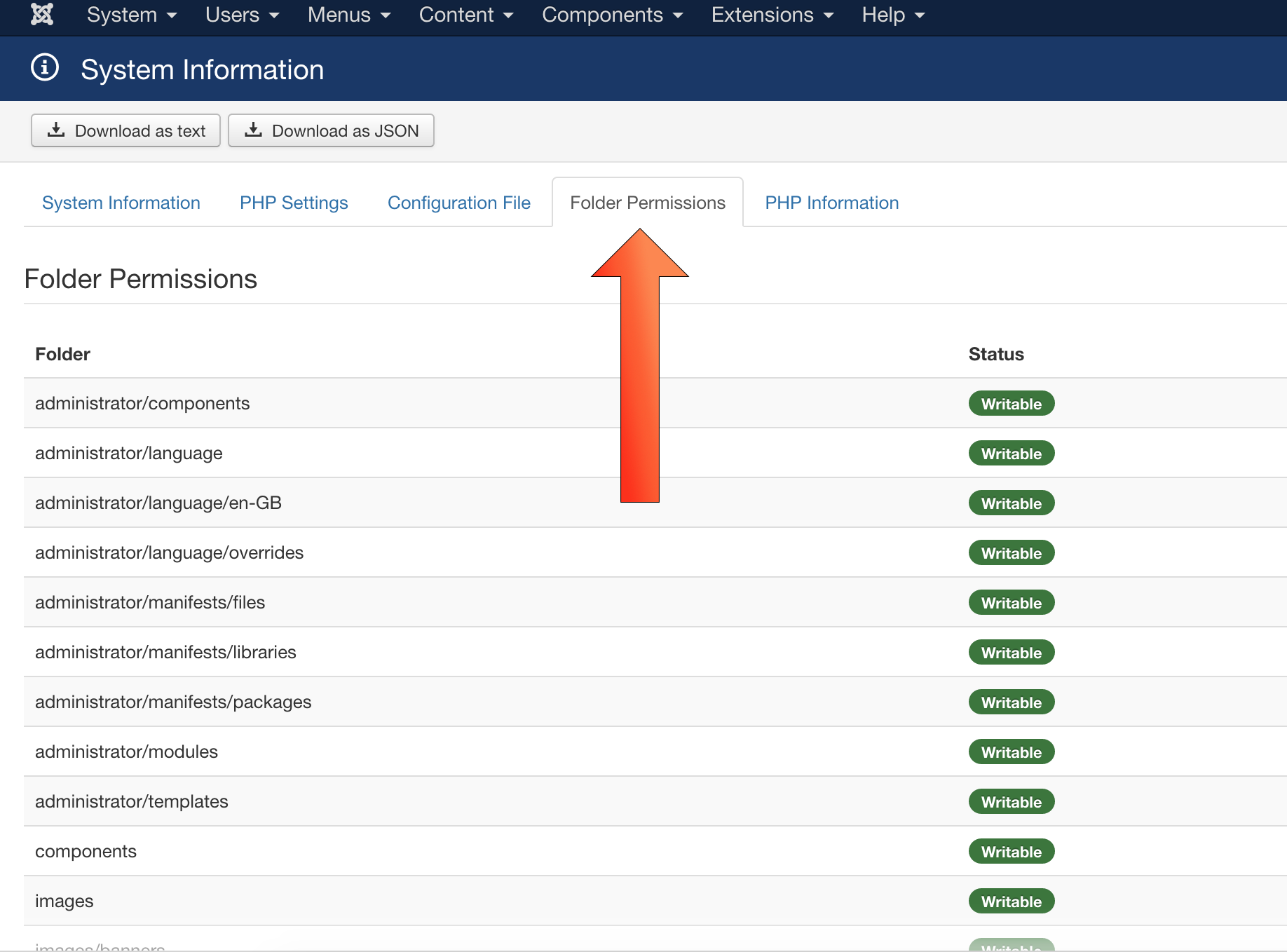 Uploading Installer
Unpack the modules_unzip_first_2.8.X.zip and use the Joomla Installer to install them as you would install any other extension.